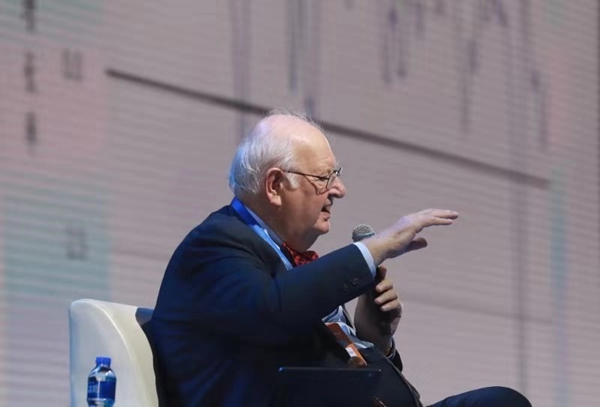 Maritime Silk Road forum opens with global vision Angus S Deaton makes keynote speech. (Photo source: Zhuhai Daily/Zhong Fan & Li Jianshu)
Strategic cooperation agreements are to be signed between Zhuhai Media Group, Macao Commercial Post International Media Group, Telediffusion of Macao Co, and Macao Cable TV during the forum.
Meanwhile, three parallel forums shined the spotlight on External Communication of Greater Bay Area Development, Media Integration in International Communication Innovation, and City Image Building under the Belt & Road Initiative.
Also in the spotlight was a bilingual book exhibition of Thought on Socialism With Chinese Characteristics for a New Era, a 5G+4K/8K+AI intelligentized media display, and joint cultural-tourism photo exhibition of countries along the Belt & Road.
The event was hosted by China Media Group and the People's Government of Guangdong Province with organization of the Publicity Department of the CPC Guangdong Provincial Committee and Zhuhai Municipal People's Government.