The 3rd 21st Century Maritime Silk Road China (Guangdong) International Communication Forum formally opened on Oct 22 at the Zhuhai International Convention & Exhibition Center in Shizimen.
Three hundred senior government officials, foreign and domestic mainstream media representatives, world-renowned scholars and experts, as well as business executives explored the Integration of the Maritime Silk Road and Greater Bay Area Development during the two-day event.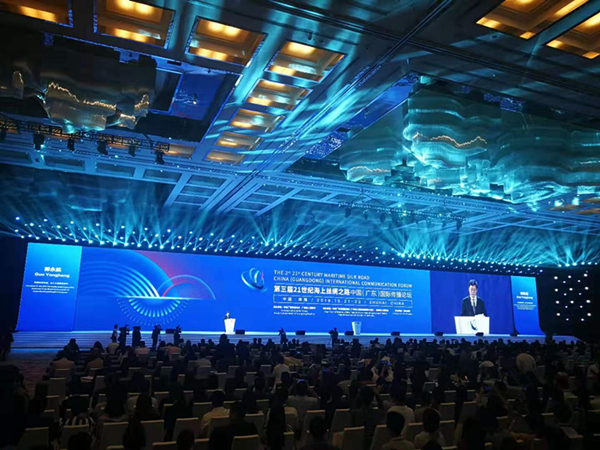 Maritime Silk Road forum opens with global vision The opening ceremony for the forum. (Photo source: Zhuhai Daily/Zhong Fan & Li Jianshu)
American economist Angus S Deaton, 2015 laureate of the Nobel Memorial Prize in Economic Sciences made a keynote speech titled "China and the West: Wealth, Health and the Inequity" at the master forum.
Other keynote speakers, Chi Fulin, president of the China Institute for Reform & Development; Fan Gang, secretary-general of the China Reform Foundation; David Gosset, founder of the Euro-China Forum; and others shared their visions on the Maritime Silk Road and Greater Bay Area construction.