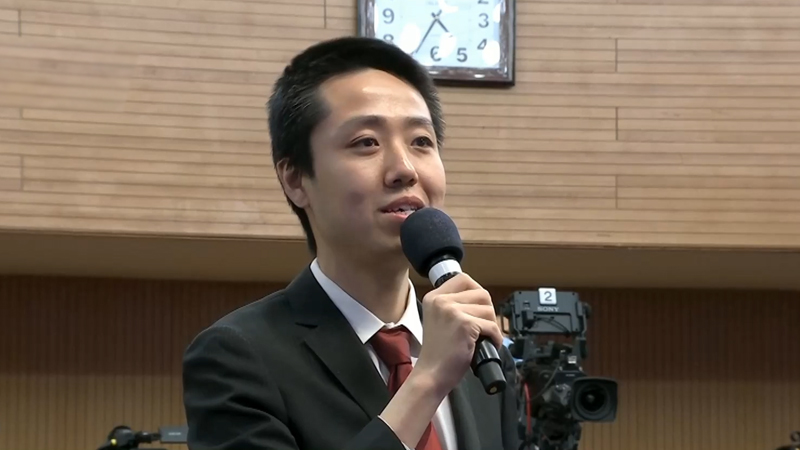 On behalf of China Daily App readers, reporter Zhang Yunbi raises a question to State Councilor and Foreign Minister Wang Yi at a press conference on March 7 during the fourth session of the 13th National People's Congress, China's top legislature.(Photo source: China Daily)
It is always a treasure when a reader comes up with a surprise question or an interviewee responds with outside-the-box answers. This time, I got both.
China Daily's official news app launched a campaign last month to solicit questions from users worldwide intended for State Councilor and Foreign Minister Wang Yi's annual news conference on the sidelines of the two sessions on Sunday.
Readers from dozens of countries joined in the event by submitting questions.
Luckily, the chosen question-having received the largest number of thumbs-up from other users-did not overlap with any of the questions proposed by other agencies at the news conference on Sunday.
Here is the question: "I notice some Western media outlets have a habit of making biased reports about China, and even demonize the Communist Party (of China). I can't help but recall in the 1930s it was American journalist Edgar Snow, author of Red Star Over China, who told the world the truth about the CPC. My question is, Mr Wang, do you believe there are or could be reporters like that today?"
The reader honored Snow, a name that sounds a bit remote as time flies amid growing complaints and even fury about the selective approach of some foreign media covering China affairs-they show extraordinary interest in topics such as human rights and Xinjiang.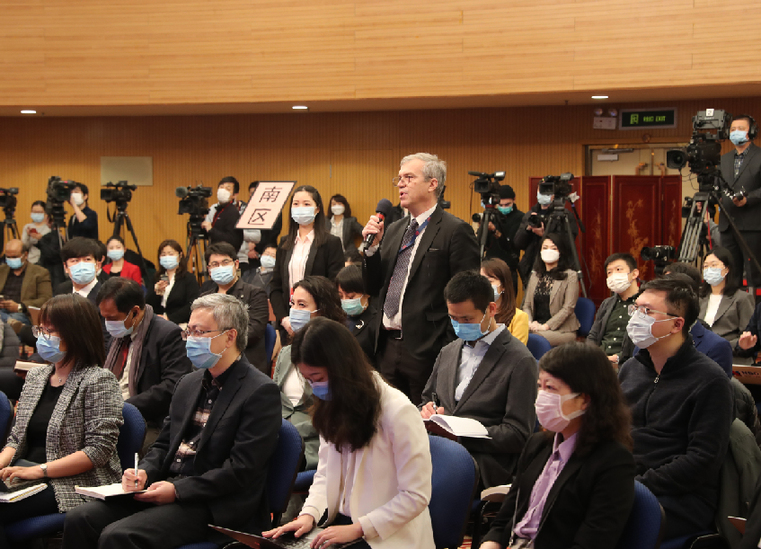 A reporter raises questions to State Councilor and Foreign Minister Wang Yi at a press conference on March 7 during the fourth session of the 13th National People's Congress, China's top legislature. (Photo source: China Daily/Feng Yongbin)
So I brought this question to Wang, asking him whether it is possible to see more reporters like Snow in the new era. Wang did not rush to criticize groundless reports but first thanked foreign media for their hard work that helps countries communicate, particularly when they worked nonstop to present the Chinese people's fight against COVID-19.
While urging media to stand by their professional ethics, Wang said, "I hope that when reporting on China, foreign journalists will not apply any filter to their cameras, neither a beauty filter nor gloomy filter."
This word of advice reminds people of some irresponsible video reports that have been criticized recently by Chinese netizens for applying gloomy color filters to Chinese police to make the images darker and spooky and to convince the audience of what they called "a police state".
What amazed me even more is that Wang, in addition to the gloomy filter, named beauty filters as well, sending a clear signal that China does not welcome flattery and it expects foreign media to cover China as it is.
This reminds me of a great quote from President Xi Jinping, also general secretary of the CPC Central Committee, when he was meeting with reporters from home and abroad in 2017 encouraging foreign journalists to visit and see more of China and "report on more dimensions" of the country.
"We do not need lavish praise from others. However, we do welcome objective reporting and constructive suggestions," Xi said when the members of the Standing Committee of the Political Bureau of the 19th CPC Central Committee met the media in Beijing.
This constant sober mindset and humble pursuit, as demonstrated by Wang on Sunday, will naturally invite spontaneous like-minded responses and true friends like Edgar Snow.
Vice versa, a nation obsessed with praise or subject to media defamation could only invite disrespect, contempt and frustration.
The history of the past 150 years tells us that exclusiveness led China to disastrous invasion and economic collapse. So keeping an opening gesture to the outside world is a key recipe for such a huge population to stay awake, avoid misjudgment, overcome challenges and become even stronger to achieve the great national rejuvenation.
As the global landscape is undergoing unprecedented changes, to keep humble and carry on surely also means a lot to the world, helping China live up to expectations of the international community and add certainties to the future.(By Zhang Yunbi)