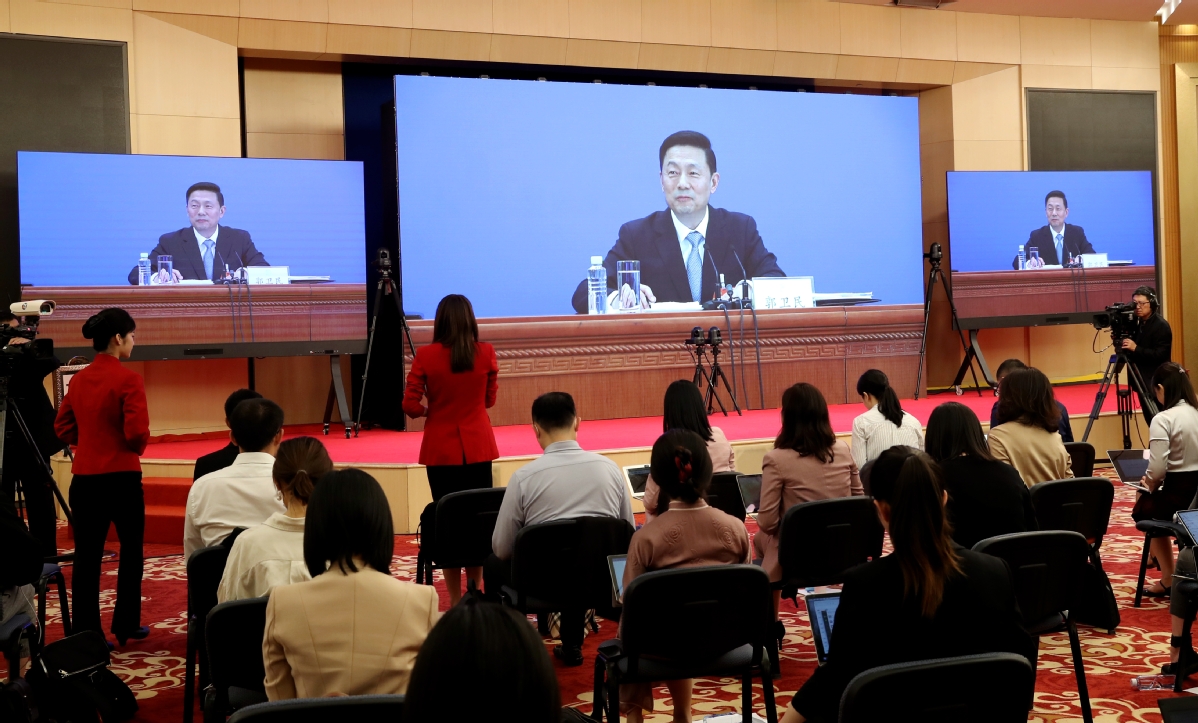 Guo Weimin, spokesman for the third session of the 13th National Committee of the Chinese People's Political Consultative Conference, takes questions from the media during a videoconference in Beijing, May 20, 2020. (Photo Source: CHINA DAILY/ZOU HONG)
Annual sessions of China's top legislative body and political advisory body, postponed from the usual date in early March due to the novel coronavirus outbreak, start in Beijing on May 21.
The two sessions will see around 3,000 legislators gather in Beijing to discuss major laws and regulations as well as discuss and approve several key documents, including the Government Work Report and the national budget, along with more than 2,000 political advisers from the CPPCC.
Global attention turns to Beijing as the annual political event will indicate the direction of China's socioeconomic development amid the COVID-19 pandemic and will inject confidence into the gloomy world economy.
Let's take a look at what overseas media have said.
Public health and COVID-19 control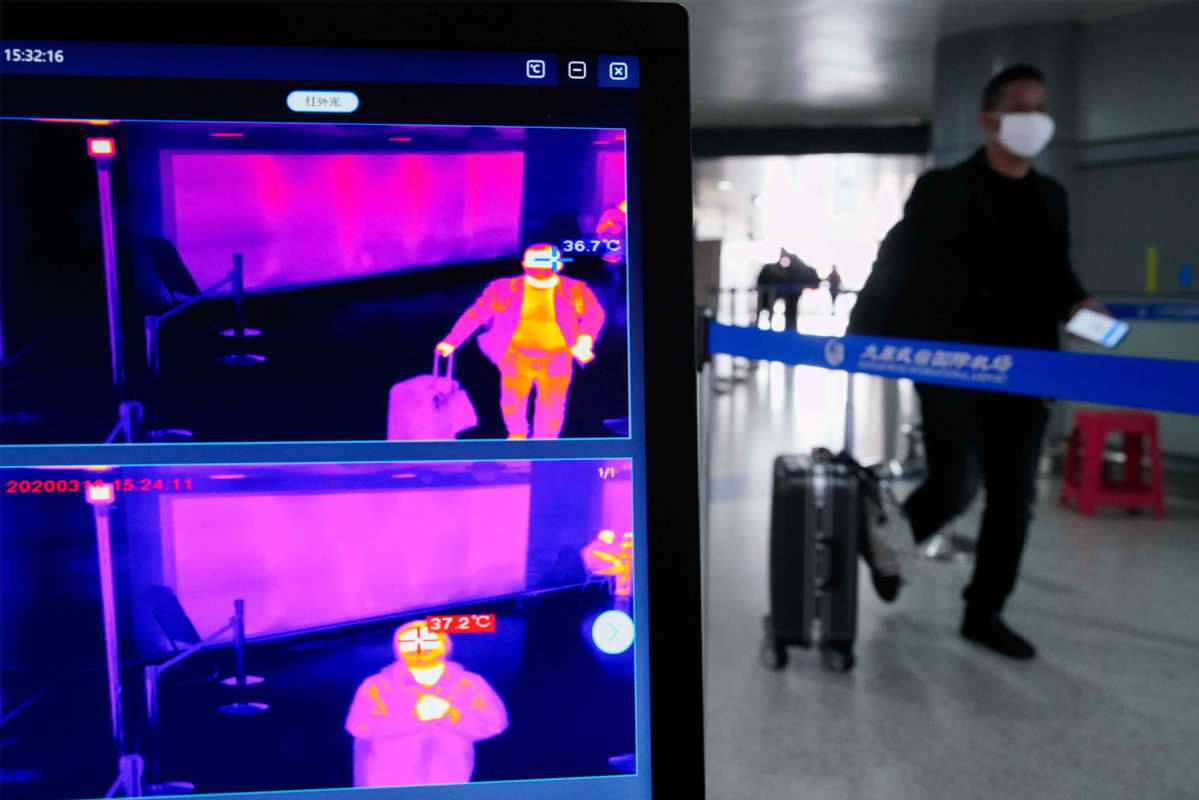 An artificial intelligence device at a security gate checks passengers' temperatures at an airport in Shanxi province in March. (HU YUANJIA/FOR CHINA DAILY)
"China announced a new date for its annual legislative conclave, now set for late May after a 2½-month delay, signaling confidence that the country's coronavirus contagion has been sufficiently contained."
-- Wall Street Journal
"China might use the two sessions to unveil more policies and measures related to international cooperation on combating the pandemic, boost global confidence in winning the battle against the virus and respond to the stigmatization of China by some countries."
-- The Star
Economy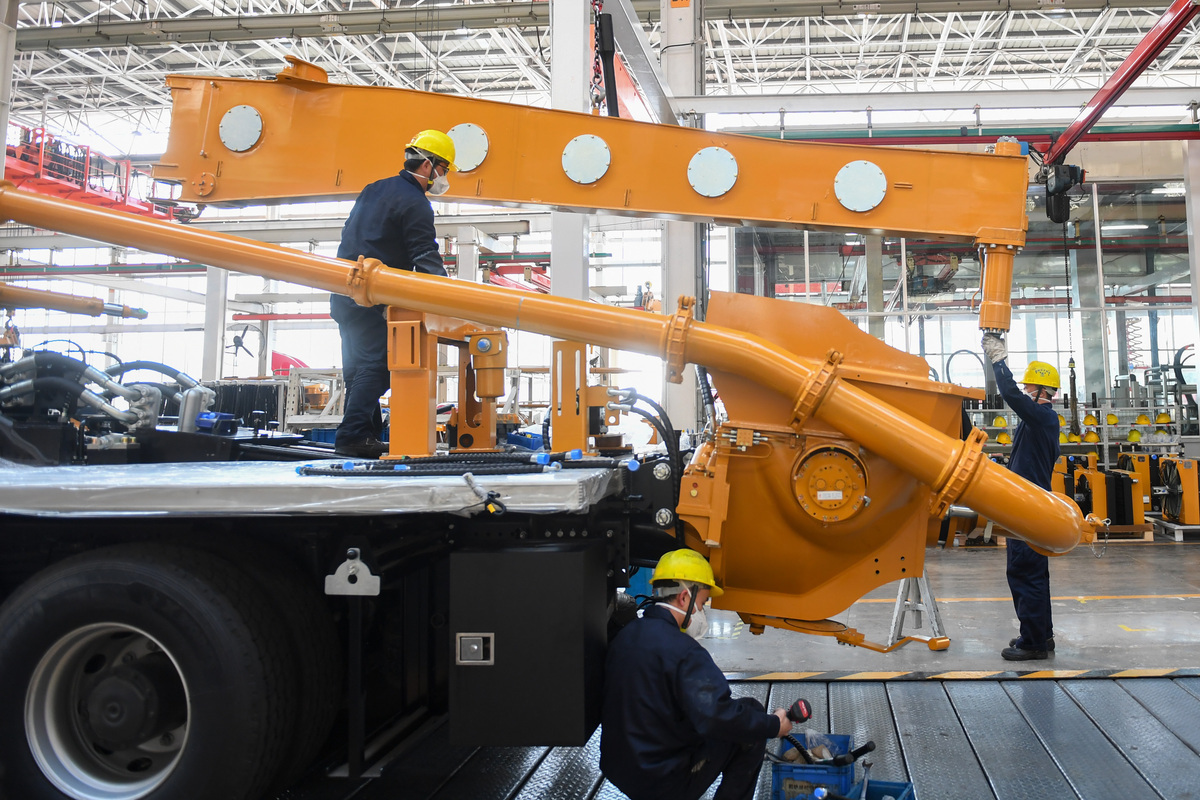 Employees assemble a pump truck at the production line of Sany Heavy Industry Co in Changsha, Hunan province. (Xinhua photo)
"Analysts expect China to roll out additional fiscal stimulus in order to cushion the blow from COVID-19, which has developed in to a worldwide pandemic that some fear will trigger a severe global recession."
-- The Telegraph
"All eyes will be on Premier Li Keqiang's annual work report, in which he is expected to announce the country's economic growth targets and stimulus measures."
-- AFP
"All eyes at the opening will be on Premier Li Keqiang's 2020 work report, when he is expected to offer clues on whether and how Beijing will target growth for the world's second-largest economy and fiscal stimulus plans."
-- Reuters
"On Friday morning, Premier Li Keqiang will present his work report at the opening of the national legislature National People's Congress (NPC), and it will be watched for whether there will be a more modest growth target for the year, as well as widely-expected economic stimulus plans."
-- The Star
Draft civil code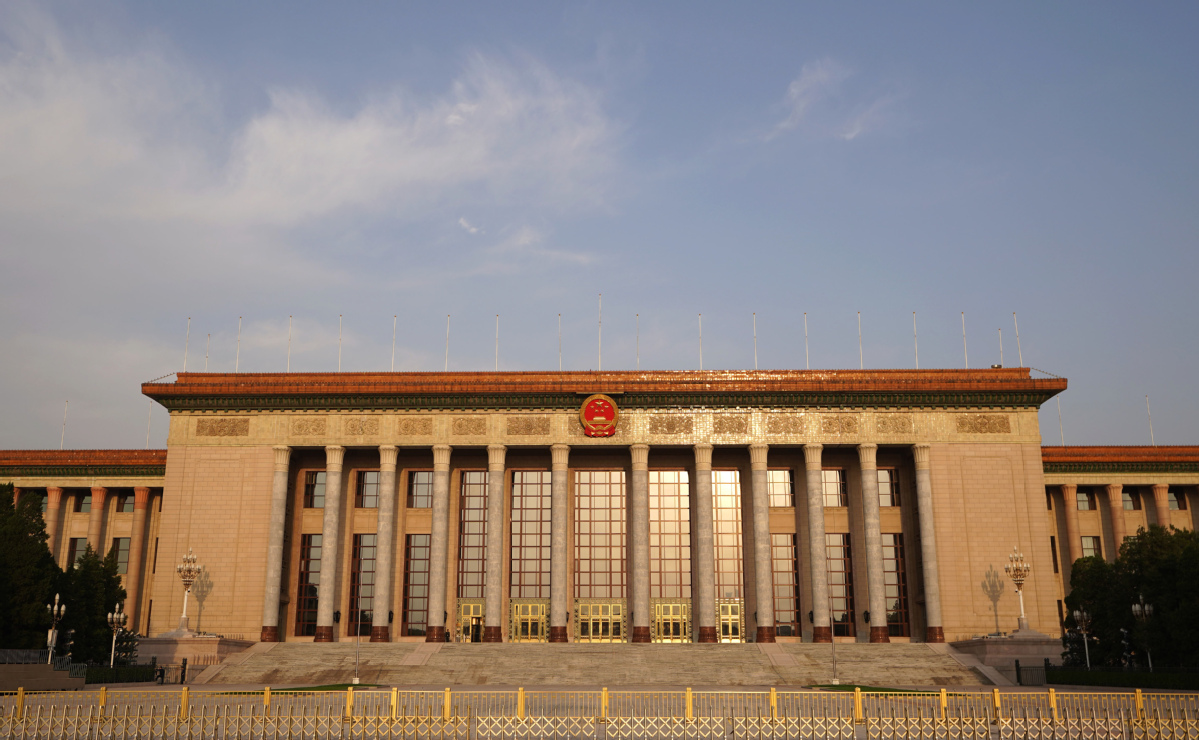 Photo taken on April 29, 2020 shows the Great Hall of the People in Beijing, capital of China. (Xinhua photo)
"The legislature is expected to deliberate on a draft Civil Code, with sections on property, contracts, marriage and family, inheritance and torts."
-- Washington Post
"During parliament, the NPC is also expected to pass China's first civil code, wide-ranging legislation that, among other things, will formalise property and personal rights."
-- Reuters