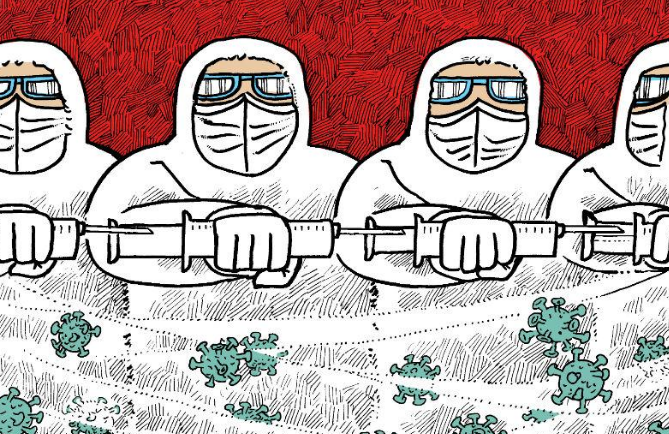 Organized by China Institute of International Studies and All-China Journalists Association, a webinar aimed at discussing how to strengthen international anti-pandemic cooperation and jointly meet common challenges was held on Thursday in Beijing. Research fellows from CIIS attended this special online meeting and shared their views on international joint endeavors to combat COVID-19 pandemic.
Deng Hao, a researcher in European-Central Asian studies, said the Chinese fight against the novel coronavirus pandemic is a great practice of building a community with a shared future for humankind. And solidarity is considered an essential spirit for countries around the world to tackle COVID-19 outbreak and can guarantee the wellbeing of humanity.
In the Chinese fight against the virus outbreak, large numbers of developing nations not only sent their medical supplies but also stood with and supported China's measures and efforts to curb the virus spread.
Since COVID-19 outbreak has largely been contained at home, the Chinese government is also committed to helping virus-hit developing countries to fight against the pandemic, which has vividly reflected Chinese responsibility as a major power in the world, said Wang Youming, an expert in developing countries studies, in his speech.
Jiang Yuechun, a researcher in world economy and development, said that although the international trade and economic cooperation has encountered severe headwind caused by pandemic, the Chinese economy will remain resilient and vigorous in the long run and become a engine to boost world economic growth, which will enhance investors confidence in global economic growth prospects.
Meanwhile, China is also considered a stabilizer for world economy, and has made efforts to promote bilateral economic and trade cooperation.
The researchers also emphasized that China and other countries should engage in efficient coordination and cooperation based on existing collaboration mechanisms to fight against COVID-19 pandemic. (By Wang Kan)