The Presidium of the Belt and Road Journalists Network recently launched an initiative, expressing support and appreciation for China's efforts in combating COVID-19, and calling on member organizations and partners to spread rational voices, oppose rumors and work together in solidarity to fight against the pandemic. The initiative was jointly issued by All-China Journalists Association (ACJA), Russian Union of Journalists, Union of Journalists of Kazakhstan and Unión de Trabajadores de Prensa de Buenos Aires.
Since the initiative was issued, many journalists organizations around the world have written letters to ACJA, conveying their support.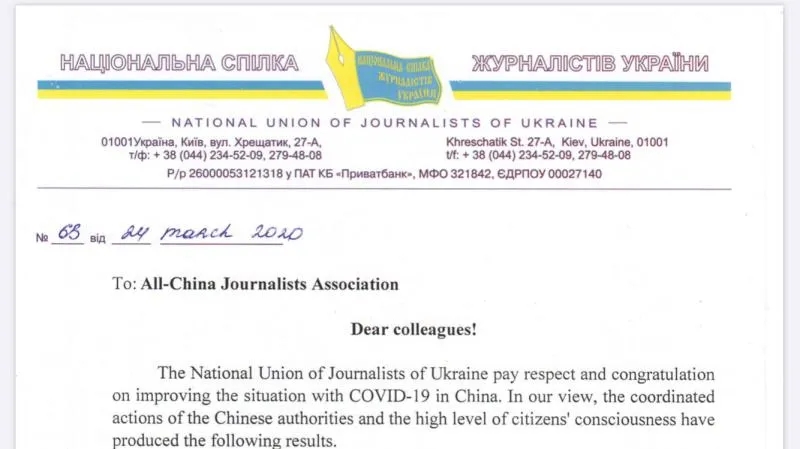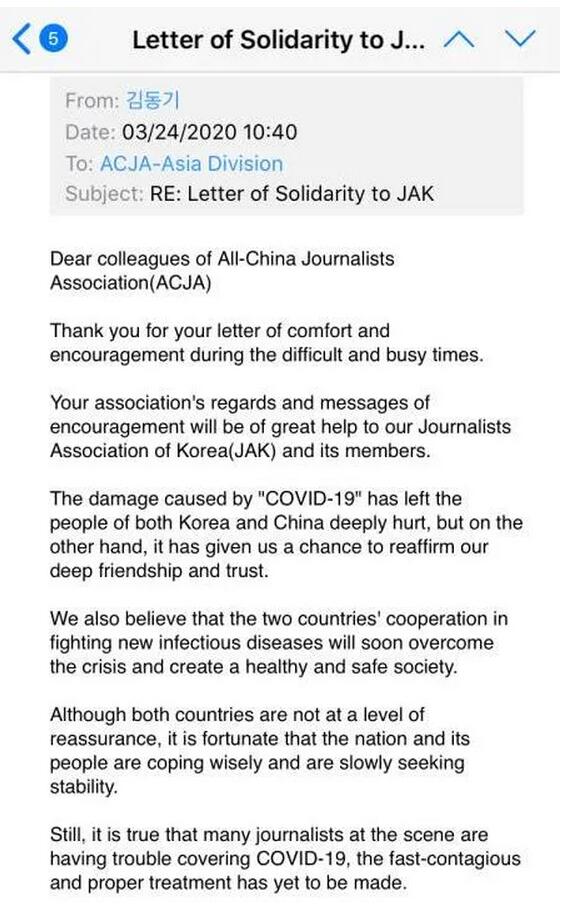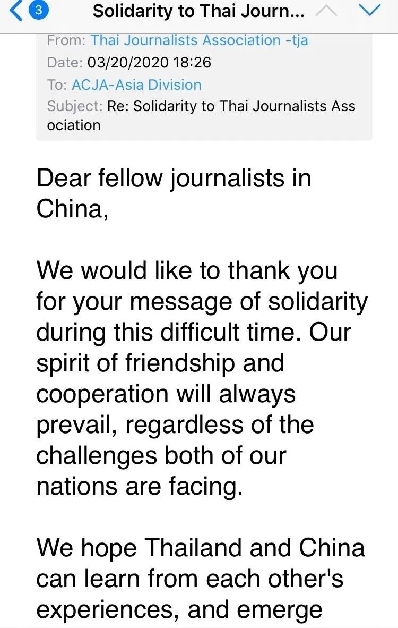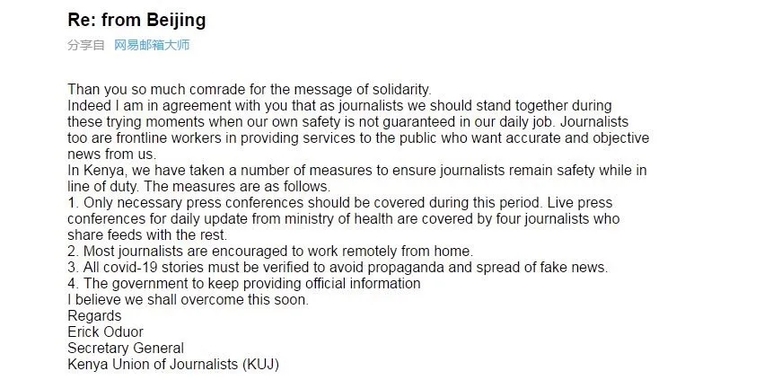 Media Watch in Bangladesh stated that they are deeply encouraged upon receiving the initiative. They expressed opposition to smearing China due to ideological prejudice, disseminating false information under the pretext of freedom of the press, and violating journalism ethics. They promised to continue supporting the Presidium and work in solidarity to fight against the pandemic under its leadership.
The Association of Journalists of Chile noted they are impressed by the last sentence of the initiative, and they are convinced that a "rainbow after a storm" will come, to quote the sentence. While making all-out efforts in reporting the pandemic, they look forward to discussing how to work in collaboration with the Presidium.
The Union of Bulgarian Journalists expressed their appreciation to the Belt and Road Journalists Network for showing solidarity, as well as to ACJA for providing information. They also said they believe everything will be fine and the world will be a better place to live in after the pandemic.
Kenya Union of Journalists noted they are in agreement with the initiative that journalists should stand together and provide accurate and objective information to the public during the times of adversity.
Many journalists organizations promise to send this initiative to their member units, and call on journalists to stand firmly with the Chinese people to fight the virus together. The initiative is posted on the official websites of Russian Union of Journalists, Unión de Trabajadores de Prensa de Buenos Aires, Federation of Mexican Journalists and Islamic Republic News Agency.