Many member organizations of the Belt and Road Journalists Network have voiced support for China in the battle against the coronavirus outbreak by sending Emails or We-chat messages to All-China Journalists Association (ACJA).
ACJA has received messages from Russian Union of Journalists, Union of Journalists of Kazakhstan, Media Watch Bangladesh, Sri Lanka China Journalist Forum, Myanmar Journalists Association, Polish Media Association, Egypt Syndicate of Journalists, Unión de Trabajadores de Prensa de Buenos Aires, Federación de Asociaciones de Periodistas Mexicanos, Club de Primera Plana and other organizations. They expressed their concern about China's situation in fighting the epidemic and their confidence in Chinese people's ability to win the battle.
MR. Monjurul Ahsan BULBUL, chairman of Media Watch Bangladesh, extended sympathies and condolences to the Chinese people and media workers on behalf of all members of Media Watch Bangladesh, as the spread of the coronavirus comes during the Chinese Spring Festival. He hoped that Chinese journalists can stay safe and healthy in their work and the epidemic can be contained soon.
He added that Media Watch Bangladesh hopes to receive more information from ACJA about the fight against the epidemic so as to update its members on latest situation in a timely and accurate manner.
Mr. Ahmed Abdelaziz Mahmoud Sallam, special representative of the president of Egypt Syndicate of Journalists, said China has proved to the world that it is a major power fully responsible to itself and the rest of the world.
In the face of the epidemic, the Chinese government has made determined and effective efforts and the Chinese people have demonstrated their commitment and strengths by providing assistance to Wuhan, the epicenter of the outbreak, from all parts of the country and strictly adhering to regulations to curb the spread, he applauded.
Sri Lanka China Journalist Forum organized an event named "Come on, Wuhan! We Love China!" and recorded short videos in order to show their support. Heads of the Forum attended and expressed Sri Lankan journalists' good wishes for the Chinese people and their confidence in China's victory over the epidemic.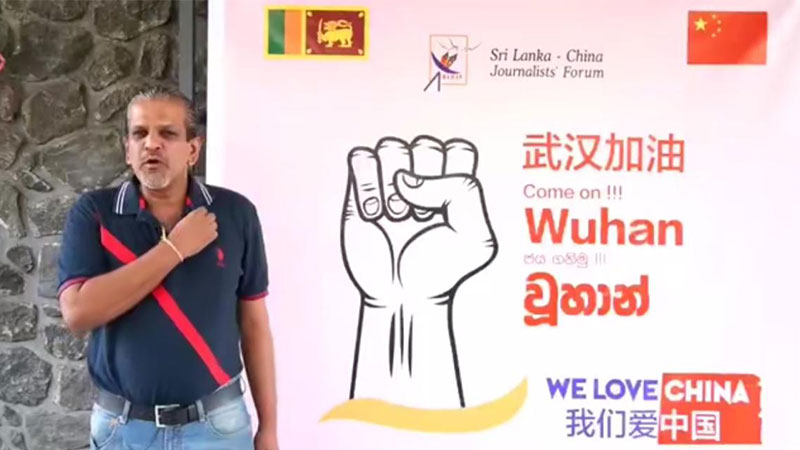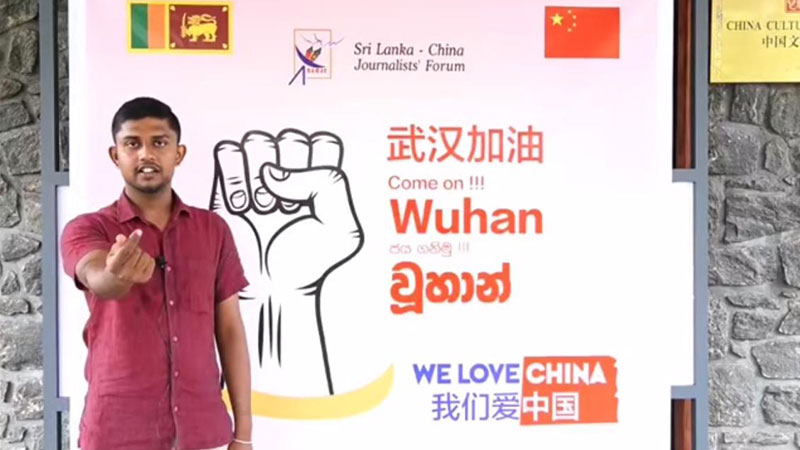 Some partners of the Belt and Road Journalists Network, such as East-West Center and Philadelphia Inquirer of the US, also offered sympathies for the Chinese people and expressed hope that China can stem the epidemic soon.
The Belt and Road Journalists Network is jointly initiated by journalist organizations in China and many other countries. It is a communication and cooperation mechanism among journalist organizations in countries and regions, aiming to implement the Belt and Road initiative and promote people-to-people exchanges. In order to update foreign journalists of China's latest situation in fighting against the epidemic in a timely, objective and accurate manner, ACJA has been sending relevant reports of China's mainstream media outlets to heads of member organizations through the Network.