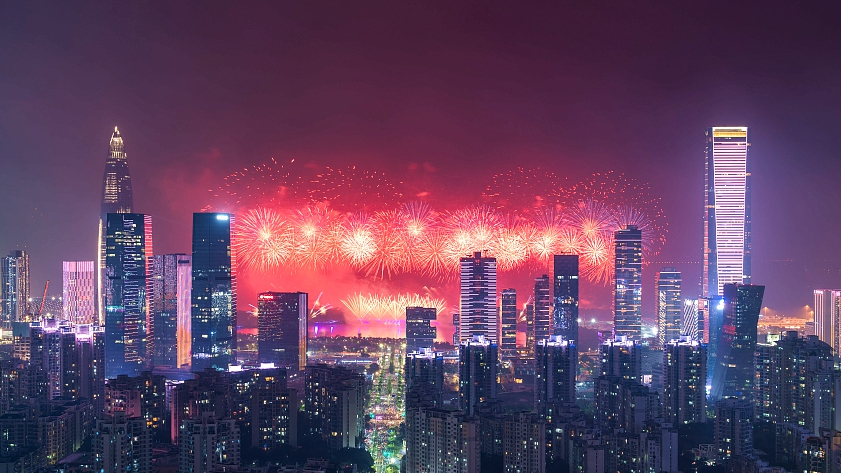 China Media Group is welcoming the New Year with music, magic and merriment, broadcasting a New Year's Eve Gala on Tuesday night designed to take audiences down the memory lane to revisit special moments from 2019 while whipping up excitement for 2020.
Curtains were lifted at 8 p.m. BJT on Tuesday. The four-hour-long extravaganza will feature dances, music numbers, star-studded performances and a magic show. The program will also refresh viewers' memory with some of the highlights of 2019, including the 70th founding anniversary of the People's Republic of China and the Chinese women's volleyball team's World Cup victory in September.
Star-studded performances
Hui Ruoqi, the former captain of the Chinese volleyball team, showed off her vocal range singing "Just like you," or "He Ni Yi Yang" in Chinese, with singer Chris Less. Hui helped China secure gold at the 2016 Summer Olympics, and retired in 2018. The host also mentioned that Chinese women's volleyball team successfully defended its World Cup crown with a perfect record of 11 wins.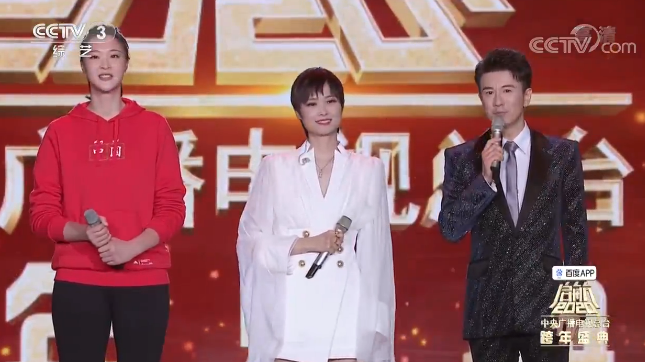 Screenshot of CMG's New Year's Eve Gala on CCTV website: (L-R) Hui Ruoqi, Chris Less and the host on stage.
Chinese young actors Joseph Zeng and Song Zuer sang "The Song of the Seven Sons," from the same patriotic poem, which is a group of seven poems written by Chinese poet Wen Yiduo.
Wen compared the seven ceded or leased areas in China, including the Macao Special Administrative Region (SAR), to seven children who were separated from the motherland. This year marks the 20th anniversary of Macao's return to China.
CMG has staged a colorful and wonderful gala with stunning stars from different regions. They expressed their wishes to the New Year in different ways.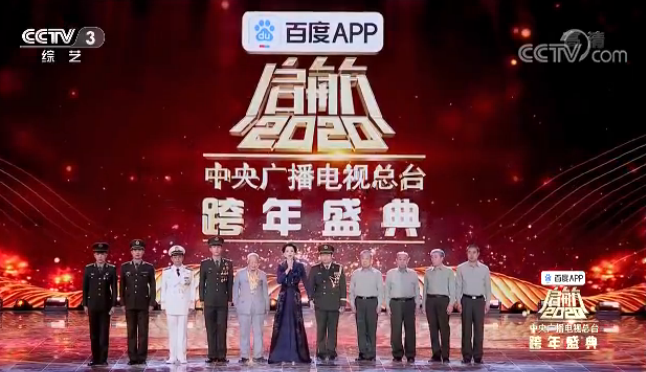 Screenshot of CMG's New Year's Eve Gala on CCTV website.
Stories of ordinary people
However, apart from those well-known names, the gala also presented the stories of ordinary people and their families. Host Dong Qing interviewed an old soldier Dong Chengsen and his family on stage, which showed the spirit of Chinese soldiers of different generations.
Hu Xianlu, Wang Shunhua and other two firefighters from Sichuan Province came to the stage and shared the warm letters they have received from those people they have saved. They helped to put out the Liangshan forest fire in April.
The gala came to an end with singer Yin Xiumei's "Set off Again" at around midnight, setting an optimistic tone for the New Year.