China's first state-level 5G new media platform, China Media Group (CMG) 5G new media platform, officially launched on November 20. This is a comprehensive audio-visual new media platform based on new technologies such as "5G+4K/8K+AI," which marks a significant step in CMG's media convergence.
Shen Haixiong, president of CMG, and Zhuang Rongwen, the minister of the Cyberspace Administration of China attended the launching ceremony. China Telecom, China Mobile, China Unicom, Tencent, Huawei and other representatives of partners have witnessed this milestone.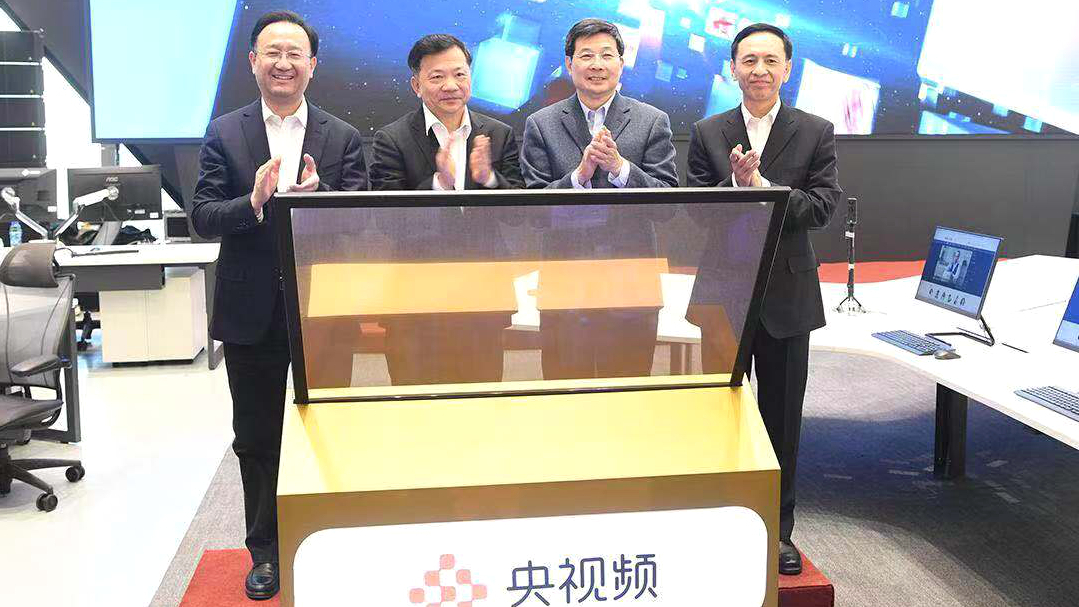 Shen Haixiong, Zhuang Rongwen and others attended the launching ceremony on November 20, 2019. (Photo source: CMG)
Shen said during the ceremony that CMG will make full use of its advantages, making this 5G new media platform to be a connector between the mainstream media and users, and become a leader of new Internet technologies.
Zhuang Rongwen said during the ceremony that the 5G new media platform embodies the spirit of reform and innovation of CMG, and it will bring the ability of modern media communication of CMG to a whole new level.
The 5G new media platform has achieved innovation and breakthroughs in multiple areas. And it made CMG the first in China's media to have its 5G intelligent media center.
At present, China has 854 million netizens, and 99.1 percent of these are mobile internet users; the mobile terminal is the mainstream. With the advent of the 5G era, the spiritual and cultural needs of ordinary people are further improved. CMG's 5G new media platform will meet users' needs and promote the development of China's cultural media industry.
The 5G new media app has entered Huawei and other major application markets on the same day to meet users' demands.