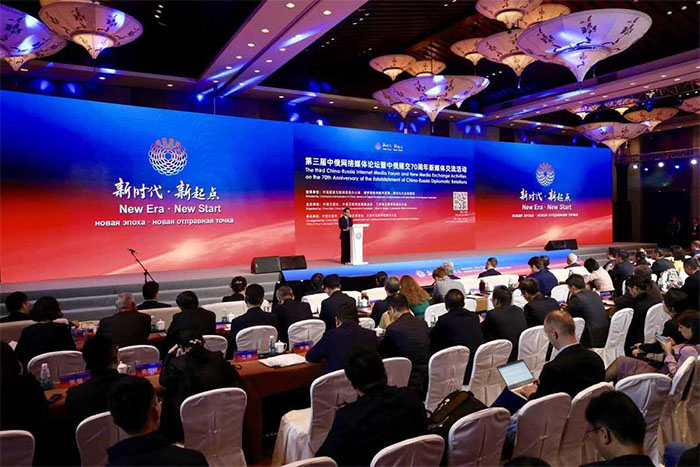 The third China-Russia Internet Media Forum opens in Wuxi, East China's Jiangsu province, on the morning of Nov 15. (Photo source: chinadaily.com.cn/Zhu Xingxin)
More efforts should be made to strengthen digital media cooperation between China and Russia to inject more vitality into the strategic partnership, said participants at the third China-Russia Internet Media Forum.
Kicking off in Wuxi, Jiangsu province, on Friday, the forum hosted around 200 attendees from ministries, research institutes, mainstream media and internet companies from the two countries.
Yang Xiaowei, deputy director of the Cyberspace Administration of China, said at the forum's opening ceremony that stronger ties between the Chinese and Russian media are of great importance at a time of rising protectionism and unilateralism. This year marks the 70th anniversary of the establishment of diplomatic relations between Beijing and Moscow, and new opportunities have been ushered in regarding cooperation between the two nations' internet-based media.