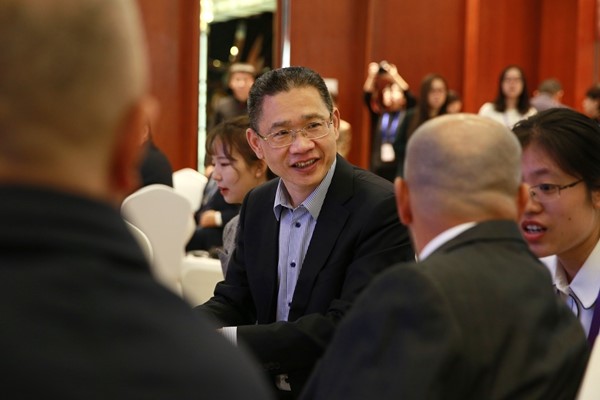 Fang Jiangshan, deputy editor-in-chief of People's Daily talks with a foreign journalist. (Photo/Hou Xinying)
Nina Nichiporova, First Deputy Editor-in-Chief of the Newspaper Vecherniy Bishkek, and Hamood Al-Mahrezi, Deputy Editing Director of the Oman Establishment for Press, Publication and Advertising, also delivered speeches as student representatives.
Themed "new era, new ideas, new media, new technology," the second workshop is set to conclude on Nov. 3. The participants will separately visit Gansu, Sichuan, Shandong and Jiangsu provinces for interviews and research to comprehensively understand the connotation and significance of the Belt and Road Initiative and personally experience China's achievements in development.
The first workshop, with the same theme, was held between Sept. 16 and Sept. 29. It was attended by 50 senior editors and journalists from Latin American and African countries.