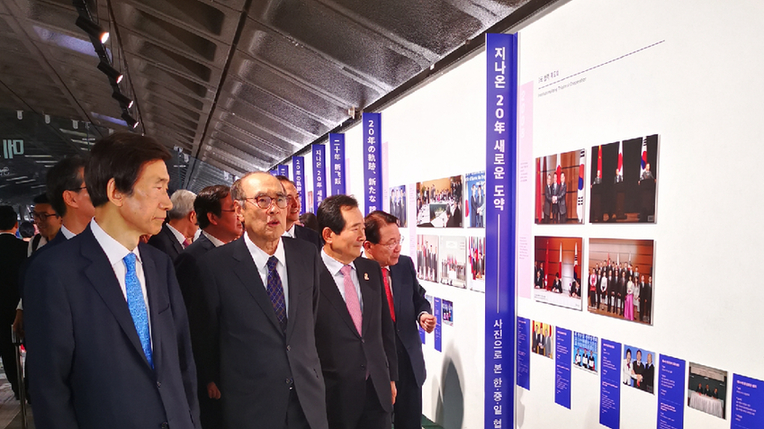 Photo exhibition to celebrate the 20th anniversary of the launch of China-Japan-South Korea trilateral cooperation in Seoul, South Korea. (Photo source: CGTN)
This year marks the 20th anniversary of the trilateral cooperation between China, Japan and South Korea, and it is an occasion for journalists — as builders of bridges between countries and seekers of facts — to have an in-dept understanding of what binds these neighboring countries.
The three nations together represent 20.9 percent of global population, 23.1 percent of global GDP, 18.5 percent of global trade volume and 59.7 percent of global patent application, according to Trilateral Cooperation Secretariat (TCS) data.
To arm reporters with the right tools to better cover the exchanges among the three countries, 13 journalists were invited on a 10-day trip to Shenzhen, in south China's Guangdong Province, Tokyo and Seoul earlier this month.
The event, themed "Culturally Diverse and Sustainable cities", is part of the Trilateral Journalist Exchange Program (TJEP) under the TCS.