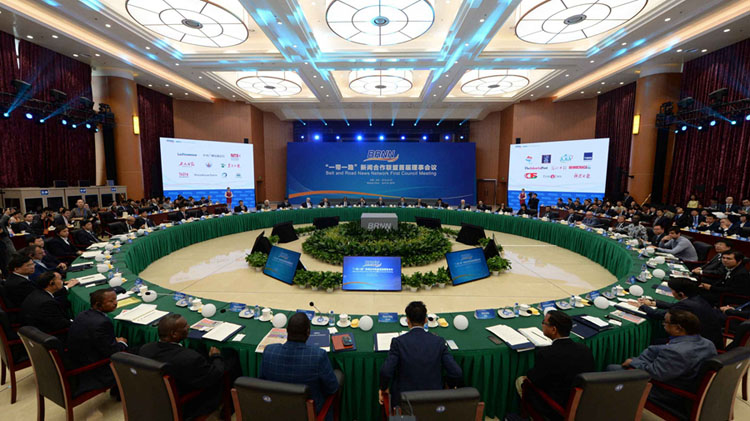 The Belt and Road News Network (BRNN) First Council Meeting (Photo source: People's Daily Online)
The Belt and Road News Network (BRNN) First Council Meeting was held today at People's Daily Headquarters, Beijing. During the meeting, the BRNN website and mobile platform for aggregating and distributing news were launched.
The BRNN website (http://www.brnn.com/) is constructed and operated by People's Daily Online. Based on the four core features of information, service, communication and cooperation, the website provides media communication, content uploading and downloading, content exchange, copyright trading and other services for BRNN members. There are five sections on the website: BRNN, BRI News, BRNN News, Database and Content Pool. Six languages including Chinese, English, French, Russian, Arabic and Spanish are now available.
The BRNN mobile platform is accessed through the People's Daily English language app. There are three sections: BRI News, BRNN and Resources. In the future, the mobile platform plans to establish a registration system for BRNN members. They will be encouraged to upload text, photos and videos to the platform. With the help of big data and artificial intelligence, an intelligent content distribution and collaborative production system will also be introduced into the platform to better satisfy the individualized needs of its members, provide diversified information and service support, and form a content cooperation platform.