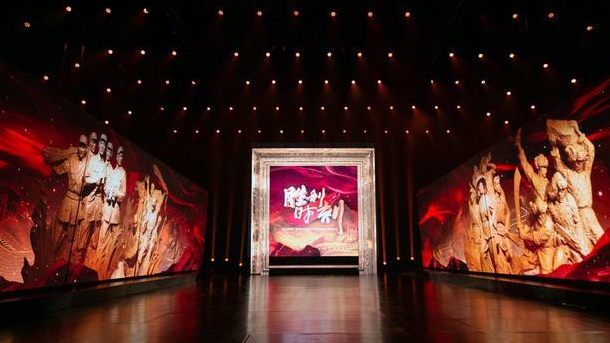 File photo of stage for the performing arts. (Photo source: CMG)
China Media Group's (CMG) programming center broadcast six programs to mark the 75th anniversary of the War of Resistance against Japanese Aggression.
The programs, featuring the performing arts, music and special features, were aired from August 30 to September 6 and highlighted the patriotic heroes of the war.
For instance, in the series named "Heroes in the Posters," 20 stories were knitted together using 10 film posters to present the heroes in the war. By utilizing elements of the films, the program aims to bring back the memories of the old days.
In another program, artistic works themed around the war, and those who went through it, zoom in on the stories of the then younger generation. By connecting history, art and the real-life stories of that time, the program shines a light on those who devoted their youth and passion in the war, defending the country and its people.