Portraits of frontline medical workers in virus-hit Hubei Province. (Photo source: People's Daily)
Since the coronavirus outbreak, China has dispatched over 42,000 medical workers from across the country to assist with anti-epidemic work in virus-hit central Hubei Province. They were heroes in this tough battle. But documenting their work is an equally important and dangerous task.
The man who took on this arduous challenge is Li Ge, director of the photography department at the newspaper People's Daily and chairman of the China Photographers' Association.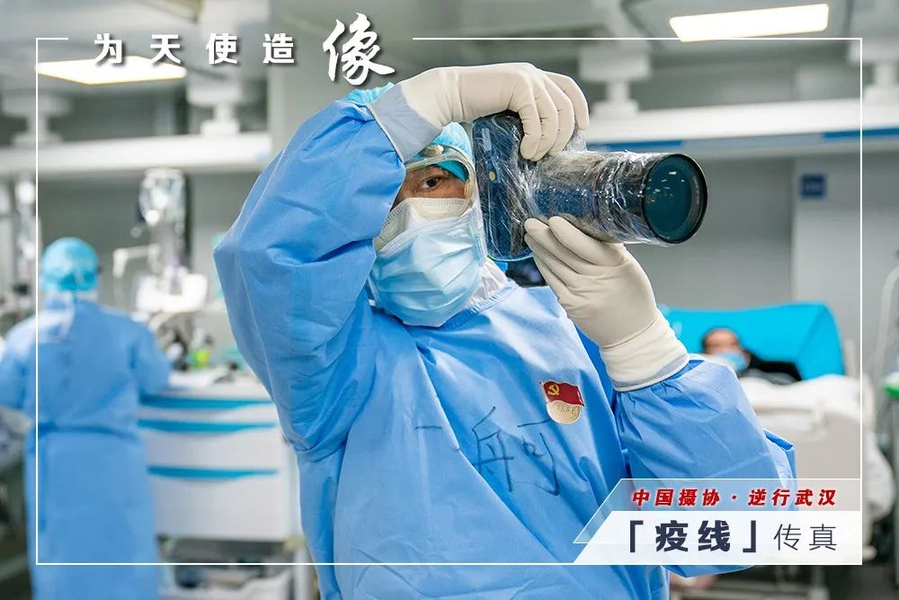 Li takes photos in an isolation ward in Wuhan, central China's Hubei Province. (Photo source: China Photographers Association)
Li frankly said he was a little bit worried when he was first informed of the mission. "Taking photos for such a huge number of people in such a short time, this is something I have never tried before."
Li formed a team of volunteers and led it to Wuhan, the epicenter of the outbreak in China. On February 20, Li and the three others took a high-speed train from Beijing to Wuhan.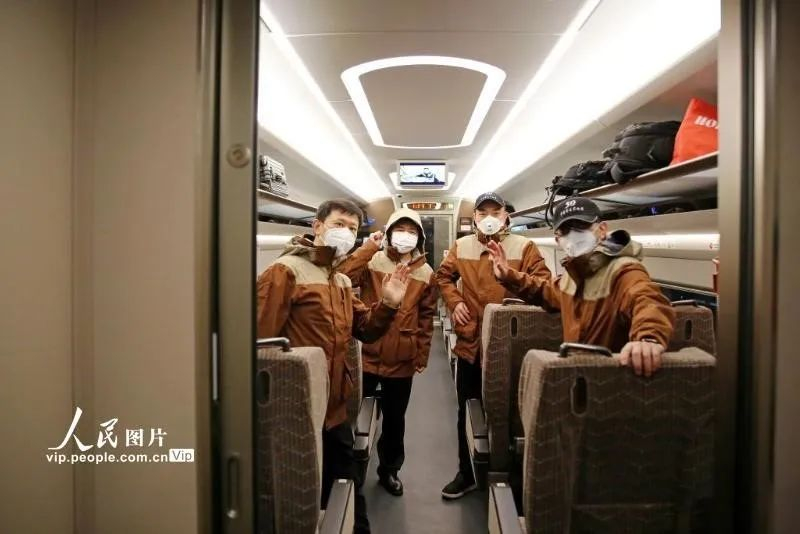 Li and his teammates on the high-speed train heading for Wuhan, February 20, 2020. (Photo source: People's Daily)
Recalling the situation when he first arrived in Wuhan, Li described it as "very dangerous and very hard." Since there was a medical supplies shortage at the time, Li only had masks at his disposal and no other protective equipment even though he was staying at the hospital for over 10 hours a day.
"A few days later, a local organization provided us with gloves and gears, so that our work could proceed smoothly," said Li.
However, taking pictures of so many medical workers in a short time span was almost a mission impossible. With the support of Hubei's provincial government and photographers from different media outlets, the team gradually grew to more than 60 people.
"We worked together to do this," Li said in full confidence.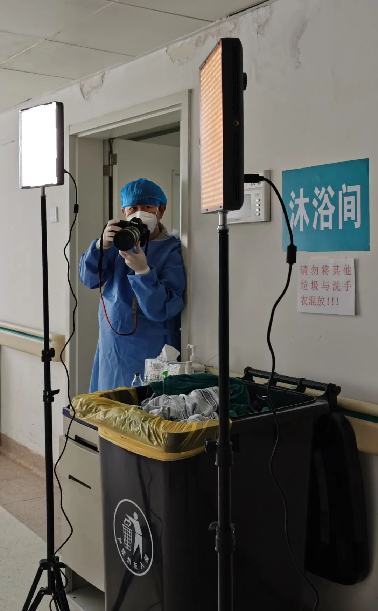 Li takes photos outside a disinfection room. (Photo source: China Photographers Association)
Frontline medical workers were exhausted because of high-pressure work and long hours on duty. The photographers had to carefully consider two things: how to choose the right time to snap a picture and how to reduce medical workers' risks of infection when they take off their masks.
Li explained that there were two time slots for shooting in the hospital: before the meals as the medical staff have to take off their masks, and when they leave the wards and go for disinfection, as they take off the masks and discard them before entering the disinfection room. He calculated that each medical staff has only about one minute to spare, but by the time the mask is off, only a few seconds are left.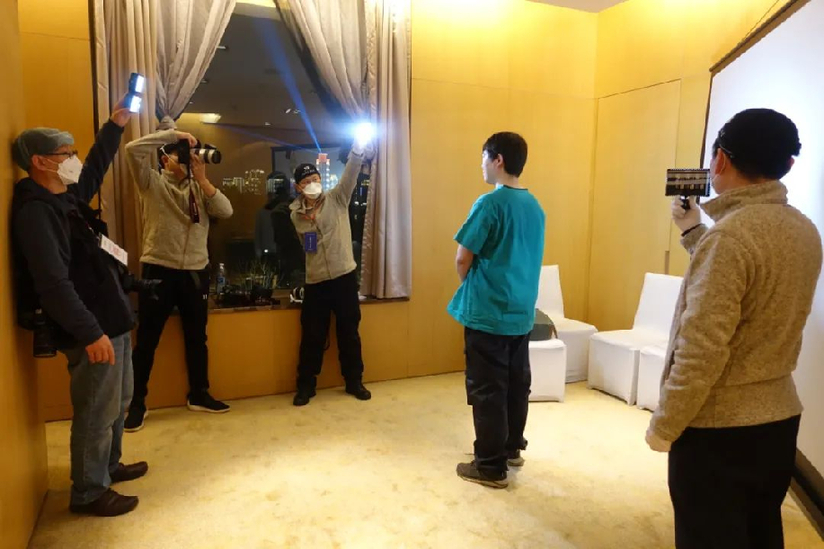 Li and his team members take a portrait for a medical worker in Wuhan,Hubei Province. (Photo source: China Photographers Association)
Despite being in the business for over 20 years, Li said, "I have never had such an experience. The epidemic is just like a disaster and medical workers are warriors. A lot of stories happen in the wards every day. I was moved and cried every day."
Up to now, Li and his teammates have photographed more than 42,000 medical workers, covering over 98 percent of the heroes who risked and still risk their lives to save people in Hubei Province.
"We are not photographing for the sake of photography, but through such an action to remember those medical heroes, and let more people feel their spiritual power," said Li. (Cui Yingjie)