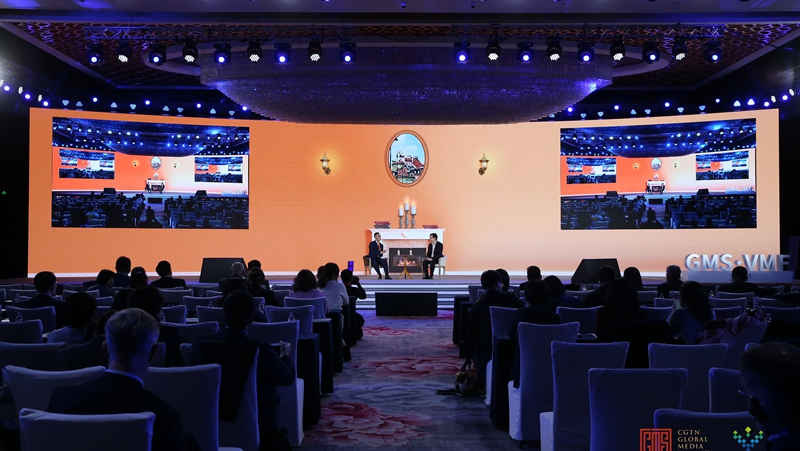 "For the media industry, the most primary thing is to send out real information as soon as possible, and 5G is here to help," Yang Chaobin, president of 5G product line at Huawei, said at the 2019 CGTN Global Media Summit on Wednesday.
Journalists rushing to the scene of the accident with a load of shooting equipment will soon become a thing of the past as a 5G-powered new-generation smartphone with a backpack can now handle live coverage.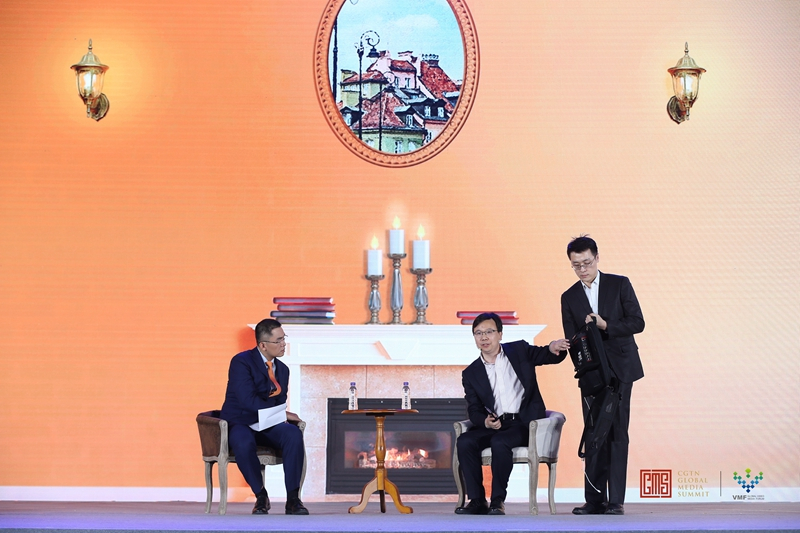 Yang Chaobin (M), president of 5G product line at Huawei, shows a backpack carrying live streaming technology at the summit. (Photo source: CGTN)
Featuring high bandwidth, low latency and high transmission rate, 5G network allows next-generation smartphones to transmit high-resolution photos in a very short time, Yang explained.
5G can achieve data transfer rates of up to 10 gigabits per second, which is a hundred times faster than 4G. It allows the users to instantly report the situation on spot, thereby greatly expediting news broadcasting.
When shooting a film, the encoder in the backpack can transform these photos into ultrahigh-definition images, allowing the viewers to enjoy high-detail images, much better than the prevalent 1080p photos. Gone are the times of low-quality pixelated images.
Alibaba Vice President Hua Xiansheng said technologies featuring artificial intelligence (AI) can be applied to data collection, storage and analysis in the media industry.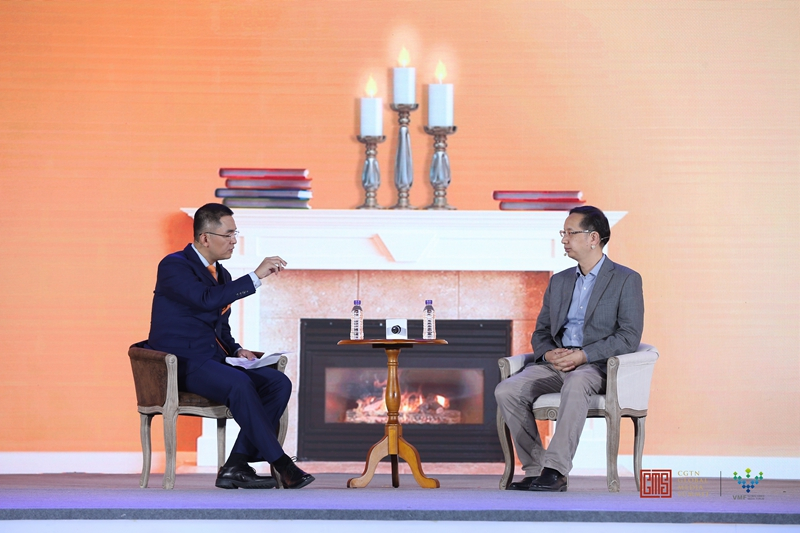 CGTN's Zou Yue (L) and Alibaba Vice President Hua Xiansheng (R) at the summit. (Photo source: CGTN)
Strong computing capability allows the data to be processed in an ultra-fast speed. And based on the results and analysis, AI can generate a steady flow of tailored content to feed your target viewers.
However, AI application in the media industry is still disputed. Anchor Zou Yue said that AI-tailored content could possibly make the users develop a stereotype toward certain things and narrow their worldview.
At this point, Hua said this is exactly where the algorithm needed to be improved. Because when web traffic is the only thing the company wants, they will make their AI algorithm produce content that can consistently attract users' eyeballs.
Hua suggested the media industry and tech experts should have more in-depth cooperation in the future. Only when they have a thorough understanding of operations in the media industry can more valuable content be produced, he said.