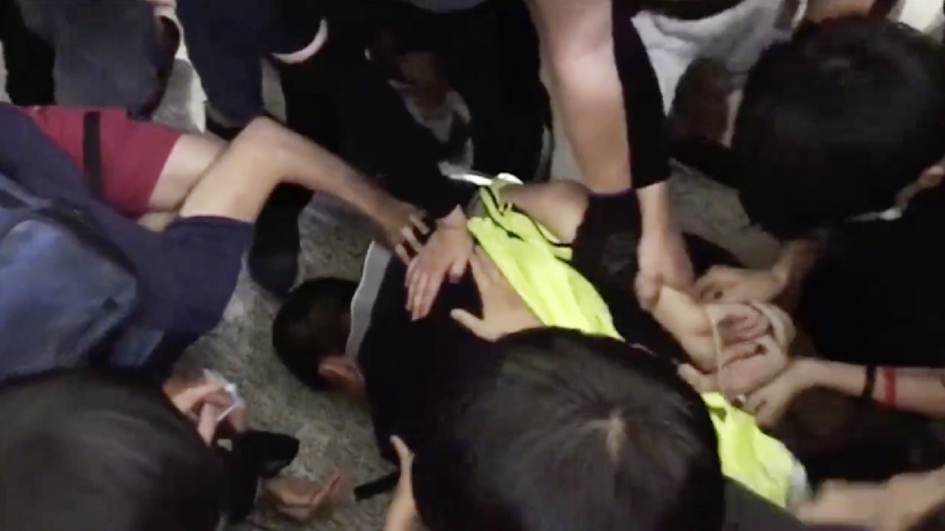 The All-China Journalists Association on Wednesday strongly condemned the violent acts against a reporter at the Hong Kong International Airport on Tuesday night.
The group expressed "great anger" and "strong condemnation" in response to the attack on reporter Fu Guohao from the Global Times newspaper, the association said in a statement.
Extremely radical protesters tied Fu's hands behind his back and beat him, said the Hong Kong police at a press conference on Wednesday afternoon. During media interviews, the protesters said the reason they assaulted Fu was a T-shirt emblazoned with the sentence "I love Hong Kong police," which they found in the reporter's bag.
The association said it respects Fu's courage and professional ethics, and appealed to relevant parties to severely punish the unlawful acts that challenge the personal safety of journalists.
It also pledged to stand behind Fu and firmly support his legitimate rights to carry out his reporting duties.