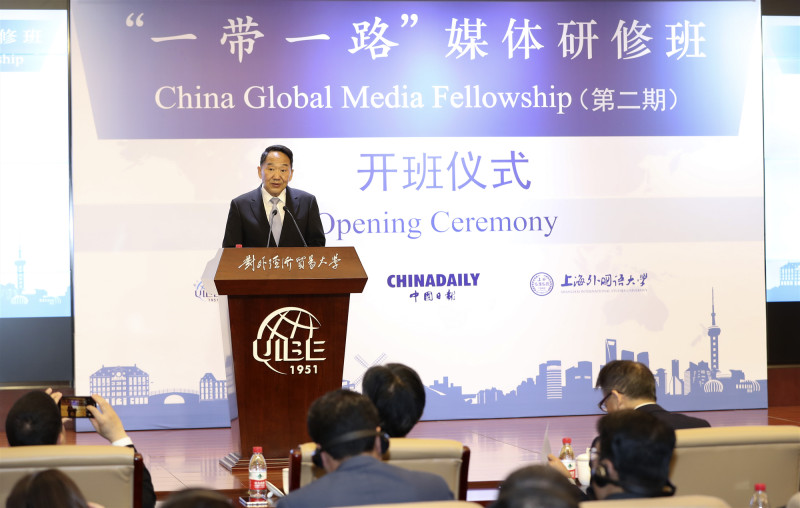 Jiang Jianguo, deputy head of the Publicity Department of the Communist Party of China Central Committee, speaks at the opening ceremony of the China Global Media Fellowship program in Beijing on May 13, 2019. (Photo source:chinadaily.com.cn)
Journalists from 18 countries take part in 19-day training activity in China
Journalists from 18 countries involved in the Belt and Road Initiative gathered in Beijing on Monday to learn more about China's development and cultivate mutual exchanges during a 19-day training program.
As members of the China Global Media Fellowship program, participating foreign journalists will attend presentations on China's latest economic, political, cultural and social developments.
They will visit Beijing, Shanghai and Hunan province, participate in field studies with well-known domestic media groups and exchange their ideas with other media professionals to nurture better mutual understanding.
The training program was jointly launched last year by China Daily, the University of International Business and Economics in Beijing and Shanghai International Studies University.
It aims to promote deeper communication between Chinese and foreign journalists and eventually achieve the common development of countries and regions involved in the BRI.
The media plays an important role in building the Belt and Road, said Jiang Jianguo, deputy head of the Publicity Department of the Communist Party of China Central Committee.