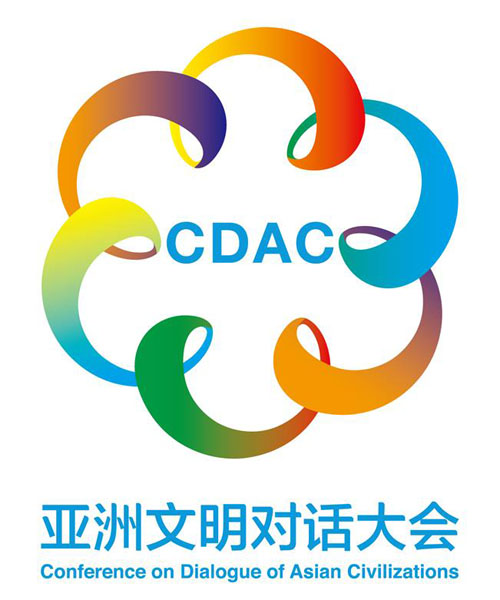 The official website of the Conference on Dialogue of Asian Civilizations (CDAC), a meeting proposed by Chinese President Xi Jinping to promote exchanges and mutual learning in Asia, was launched on April 25.
The website offers news and information about the conference in both Chinese and English. The information of sub-forums and related activities such as the Asian cultural carnival and Asian food festival is also available on the website.
The CDAC, scheduled to be kicked off this May in Beijing, will focus on exchanges and mutual learning among Asian civilizations, as well as the building of a community with a shared future for Asia as well as for humanity. It will promote the splendid culture of each country and establish a platform for mutual learning and common development.
Other than this, the logo of the conference was unveiled on the same day. It resembles a peony with six petals standing for the six geographic regions of Asia. The petals are linked together "hand-in-hand", symbolizing communication and exchanges between cultures. The seven colors of the petals come from the colors of the national flags of Asian countries, demonstrating the brightness of the Asian civilization. The acronym of the conference - CDAC is displayed in the center of the logo.