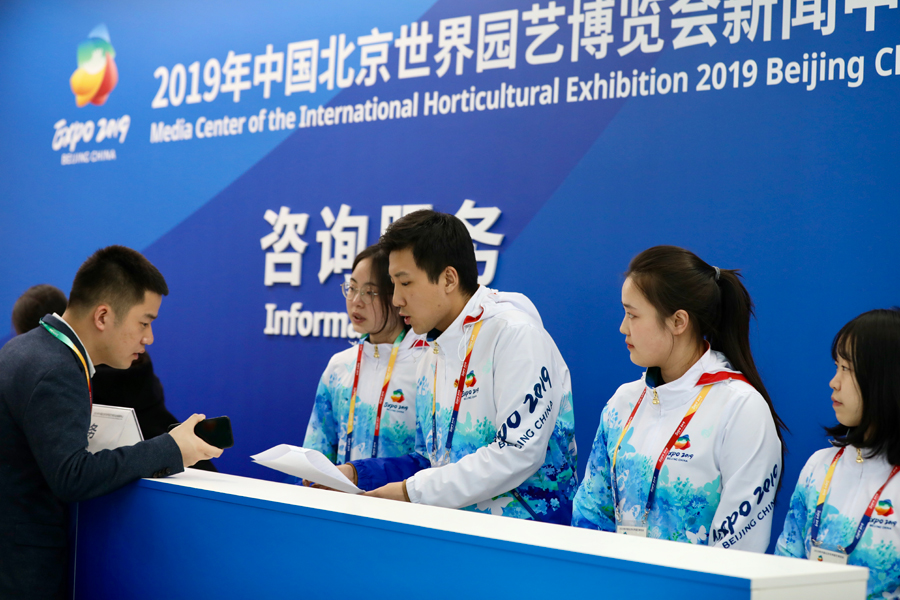 Volunteers help a journalist at a media center information desk for the 2019 Beijing International Horticultural Exhibition in Beijing on April 28, 2019. (Photo source: China Daily/Zhu Xingxin)
The 2019 Beijing International Horticultural Exhibition media center opened Saturday.
Divided into ten areas, including a comprehensive service area, media public work area, and press area, it will provide a range of services for Chinese and foreign journalists covering the event.
The 162-day exhibition kicks off Monday, with more than 110 participating countries and international organizations, as along with over 120 non-official exhibitors.
About 16 million visitors from home and abroad are expected to visit the exhibition.
Let's take a look at the media center.