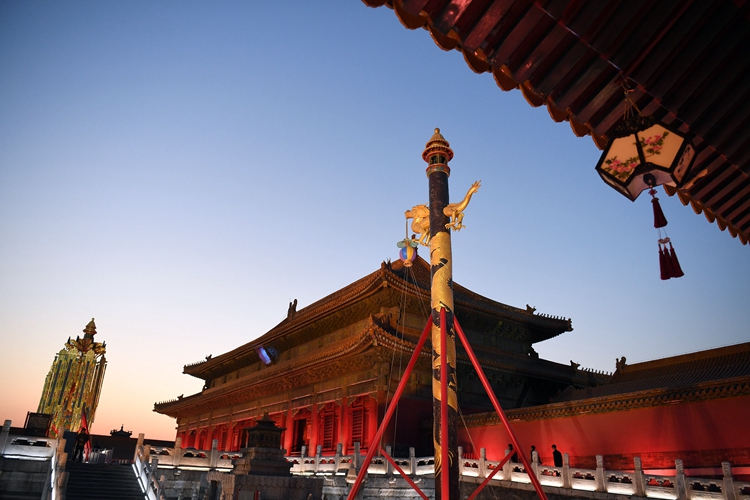 Photo taken on April 2, 2019 shows the accurate copies of a Heavenly Lantern (tian deng) (C), a Longevity Lantern (wanshou deng) (L) and a royal lantern installed before the Qianqing Gong, or the Palace of Heavenly Purity, in the Palace Museum in Beijing, capital of China. (Xinhua photo)
BEIJING, April 4 (Xinhua) -- The Palace Museum has signed a strategic cooperation agreement with People's Daily to promote various cooperation on the integration of culture and media, the newspaper reported Wednesday.
According to the agreement, the Palace Museum will be able to present its cultural resources to the public via the People's Daily's printed newspaper as well as its website, app and official WeChat account.
The two sides will also work jointly regarding brand communication, marketing and content production related to culture and tourism, said Shan Jixiang, curator of the museum, at a signing ceremony on Tuesday.
The cooperation will surely result in both social and economic benefits, said Zhang Shouying, deputy editor-in-chief of the People's Daily, at the ceremony.